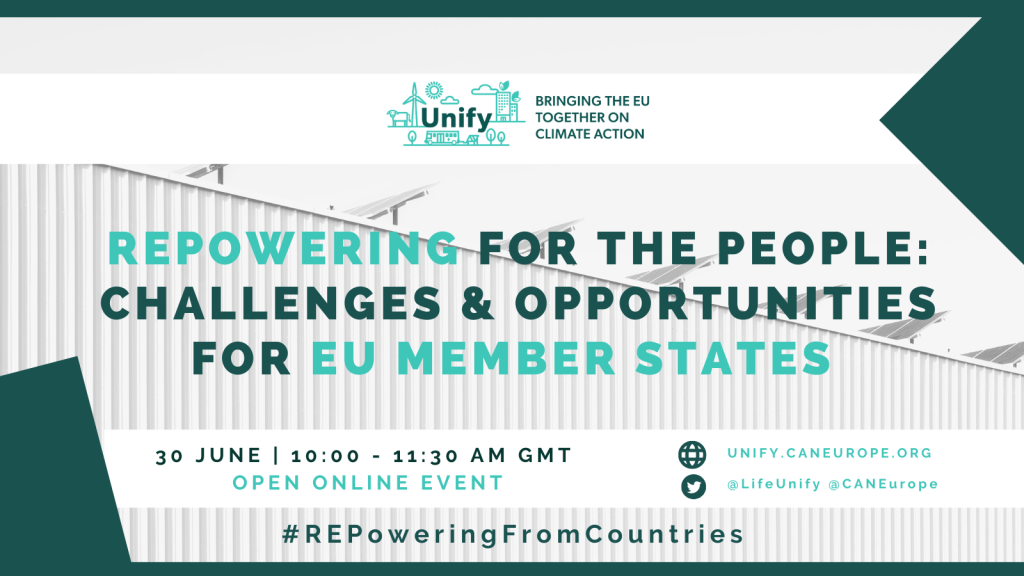 Russia's invasion of Ukraine exposed the fossil fuel crisis more than ever, further highlighting the need for immediate actions to tackle the ongoing climate emergency and accelerate a needed energy transition. On 18 May, the European Commission reacted by presenting 'REPowerEU', with the objective of weaning off the EU's reliance on energy imports from Russia and keeping energy prices under control.
On 30 June 2022, a webinar organised by the LIFE Unify project brought together decision-makers, businesses and civil society representatives to discuss the impacts of the 'REPowerEU' package at the national level, and how Member States can use it as an accelerator for the energy transition and national climate action.
Notably, the panel was an opportunity to on bottlenecks to overcome and opportunities to seize at the national level – from adequate funding instruments to the upcoming revision of National Energy and Climate Plans – in order to ensure that 'REPowerEU' brings the EU on track with 1.5°C-aligned 2030 climate targets and puts people at the heart of the transition.
Video recording available HERE
Event report available HERE